Polaris IQ440/600 trail conversions
We convert Polaris IQ 440 & 600 race sleds to aggressive trail sleds that can still hit the jumps. We do all the necessary conversions and then some. These pages contain all the items you need for your conversion plus some great accessories. Please use the tech notes as a reference before calling with any tech questions. If you do your conversion right your new ride may be the most fun you have ever had on a sled. We have countless hours in research and development to bring all of this information to you. All we ask in return is that you make your purchases with us so we can continue to expand this site. Join our facebook group Polaris IQR AxysR trail conversion group

NECESSARY ITEMS




10.5 Gallon Clear '05-18



12.5 Gallon Clear '05-18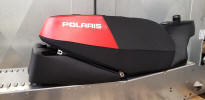 12.5 Gallon black '19-20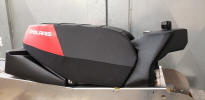 12.5 Gallon black '19-20

Trail Tank 10.5 and 12.5 Gallon Fuel Tanks
You will need to reuse your factory gas cap on this new tank.
"Tank only" will be just the tank.
"Tank kits" will contain all the internal parts - hose, clamps, filter, grommet and fitting.
Fuel gauge is standard/included and installed on black tank only.
Tanks were made to fit over the top of our heat exchanger.
Comes with all necessary mounting hardware, tail light relocation kit
and Installation Instructions
12.5 gallon tanks will NOT work on 600RR (crossover hoses are in the way)
10.5's will work with 600RR.
'19-'20 AxysR/600R tanks will come prebent to match the tunnel.
(Shipping is initially charged $85 in the USA-covers most areas. Canada is usually around $130 and we will invoice you for the remainder. All tanks will require a signature for delivery)
Make sure to choose the correct tank for your year/model
As of 11-1-22 the Black 12.5 tanks are on back order with no exact eta.
You can still order to get on the list to get one. Clear is another option
2021-22 tanks are not available yet-still in production.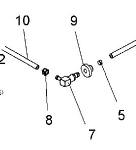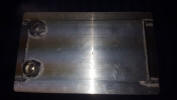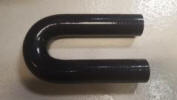 >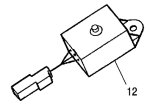 EXTRA ITEMS
IQR 5.62" Outer wheel kit with your choice of wheel color/weight $65 each
(red is $10 additional) Comes with hardware.
We recommend adding four extra outer bogie wheel kits for trail riding. This kit has one 5.62" wheel with a 6205 or 6004 bearing for use with stock IQR Hyfax. Note: Some wheels may come with plastic spacers that will need to be tapped out prior to installation.

1 Outer bogie wheel and 1 mount-no hardware (Includes 1ea of # 32 & 33) $52
(red is $10 additional)
Stock and Aftermarket Colored Hifax,
'05-'18 Black or White (OEM) $72pr Colors $78pr, '19+ Stock Black $94pr
All colors 64" long except white, 61"
(needs cut to length, will fit most long tracks) Same profile as stock Hifax. For use with stock 5.62" wheels
Stock (OEM) Long White Hifax, 74" $78pr
(needs cut to length, will fit most long tracks) Same profile as stock Hifax. For use with stock 5.62" wheels
Cargo Net $9.95
15" Square
hooks right on to IQ stock tunnel and rear bumper and will hold an average size back pack and shovel
Handguards
Block the wind and any snow roost just in case you get temporarily passed.
Polaris handguards are available here
Powermadd handguards are available here
Many compatible colored accessories can be purchased here.

Skinz rear bumpers
Many more parts available including all stock/OEM Polaris Please Contact us
IQR Technical Riding
shirts may return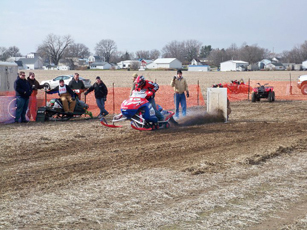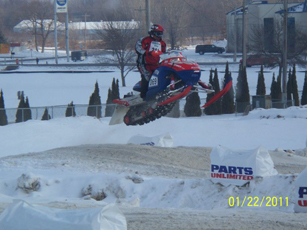 JS Powersports LLC is a registered trademark. Any use of the name or logo is strictly forbidden.
All website content is protected under United States copyright laws